A Custom WordPress Theme is Best: Report
Probably the biggest advantage of using a custom WordPress theme is the ability to brand your site. Your business is unique, right? Why not communicate that to all your clients with a unique website?
With a custom theme, you are in control and can design your pages however you like, while still retaining the easy-to-use WordPress back-end framework. We have been designing websites for almost 15 years!
Another advantage is your full control of functionality and features: you can add and remove features at will in a custom theme, whereas in an off-the-shelf theme, many of those choices have been made for you. Want an e-commerce store that opens and closes based on the time of day? Not possible without a custom theme.
Want to track thousands of parts and products in a simple, easy-to-use format? Custom is the way to go.
Download Your Free Report Here
Our report: A Custom WordPress Theme is a Sure Bet for Your Business describes the advantages and common mistakes people make when building websites for their business. The report is 100% free!
Enter your email address in the form below and you will immediately receive a link to download the free report.
"I deal with many different IT firms and individuals for my clients, and I must say you're top notch. I truly appreciate yourresponsiveness,knowledge and willingness to help. Cheers to you!"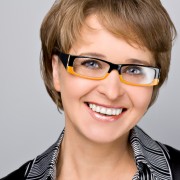 "Thank you for all your assistance, guidance, thoughtfulness, and the professional attitude you have given us … [we] are thrilled at your accessibility, input and in general working with you!"